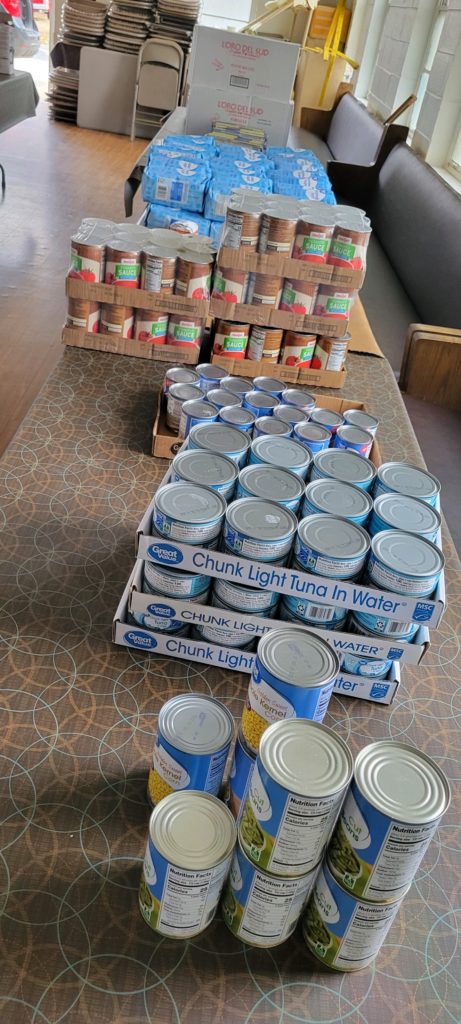 The Burlington Masjid food pantry is a community-based program that collects and stores food to
distribute free of charge to low-income families and individuals. We provide a nutritionally balanced
supply of food to families and individuals in need. Each month boxes of food are assembled and
distribution efforts are made to provide that food to local community members. We also partner with
refugee organizations to help support efforts in feeding those that are starting a new life in Burlington or
surrounding areas. In addition to food, we hold special drives that provide clothing, school supplies, and
other necessities.
In 2021 the pantry distrusted over 400 boxes of food to the community and is on track to exceed that
number in 2023. We work with corporations and colleges in our community to extend our reach and
support food insecure households within the Burlington and surrounding areas.
Example of what is in a food box:
Rice Bread
Cooking oil Tuna
Sugar Pasta
Dry Beans Halal Chicken
Canned Tomato Sauce Halal Beef
Looking to get involved and make a difference? You can sponsor a food box for a family for only $25 a
month. We will set this up on recurring payment plan. We are always in need of volunteers and
sponsors that are as passionate as we.
Contact the food panty by calling or texting 336-290-5383
Volunteer sign up or request a food box at the next distribution